Build one of the most iconic and terrifying figures from cinema history – at a massive 1:2 scale.
Agora Models is giving fans of The Terminator a unique opportunity to build and own a premium 1:2 scale replica model of the T-800 Endoskeleton, one of the most iconic and terrifying figures from cinema history. Terminator fans will enjoy the pure pleasure of watching their cinema idol come to life. Standing at over 3ft tall, every detail replicates the original T-800, from its luminous red eyes that fix it's gaze directly at you to the fully articulated joints of its gleaming metal skeleton, hydraulic muscles and cable tendons. For established modeling hobbyists, the 1:2 scale T-800 will present a brand new and unusual challenge.  

This premium half-scale model of the T-800 is now available to customers in North America for the very first time! Stock is currently in our US warehouse and is available to order for immediate dispatch! Plus, if you want to really get a head start, you can also order up to 6 Packs all together  in your first delivery – that's up to 60 Packs of parts – plenty to keep you busy!
more than a model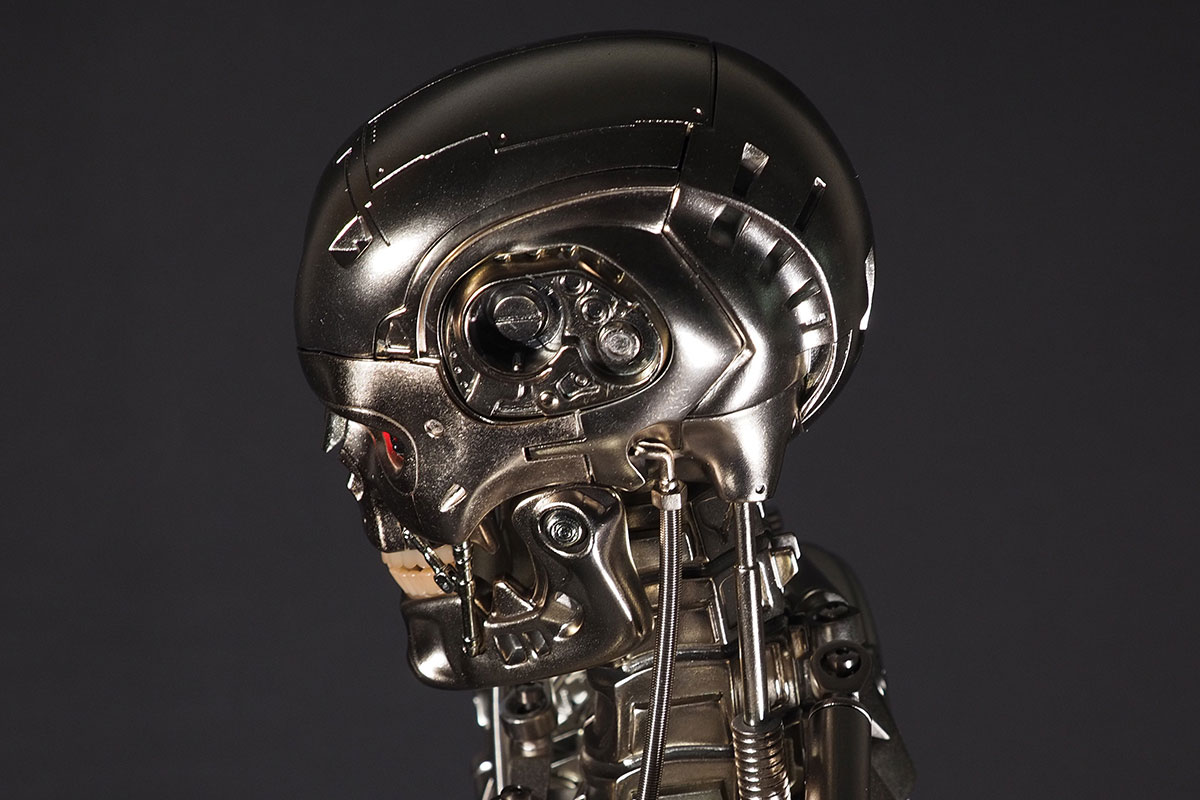 Created under license, and covered by the Agora Models Promise, your subscription guarantees monthly delivery of each Pack to the end of the series, plus full flexibility for your order. Customers also enjoy membership to the Agora Advantage Club which promises many exciting benefits and unrivalled, personal customer care. Take a look at our Trustpilot to see what customers are saying.
Made from high quality zinc-alloy and engineering plastic (ABS), your replica model fits together with precision-engineered parts to provide the ultimate modelling experience.
Amazing detail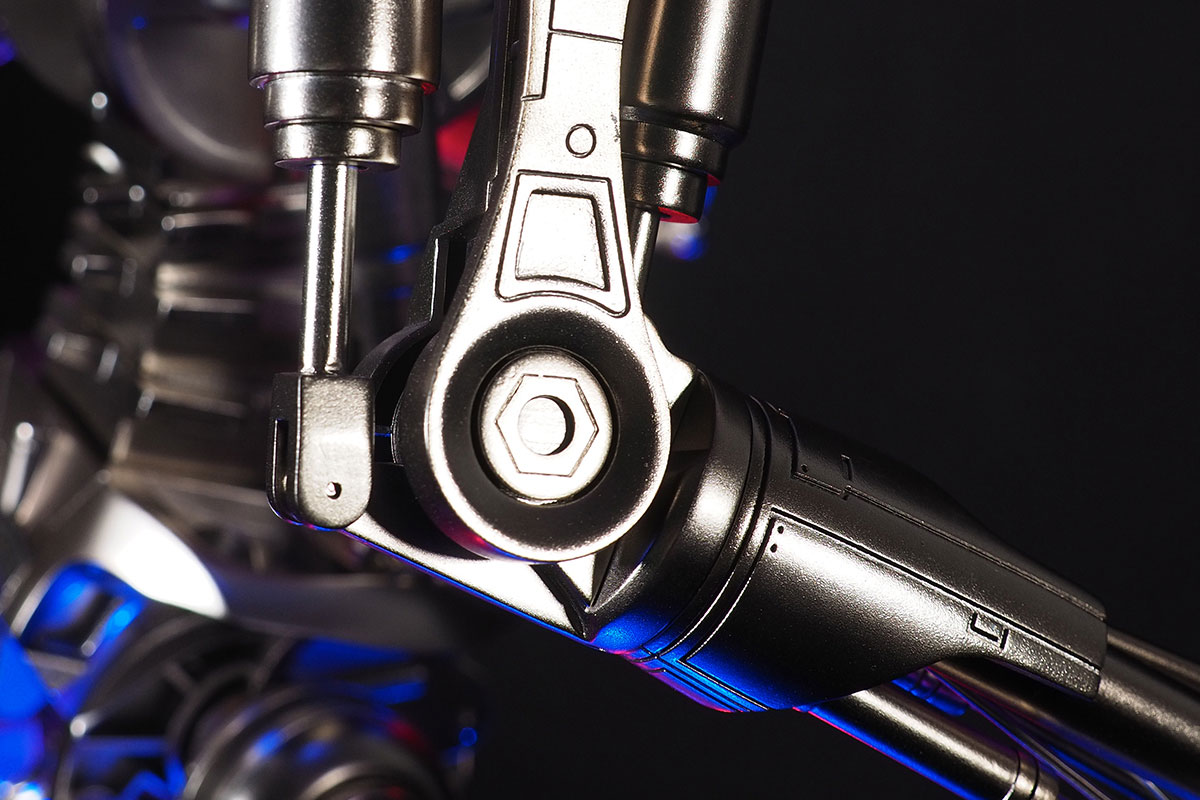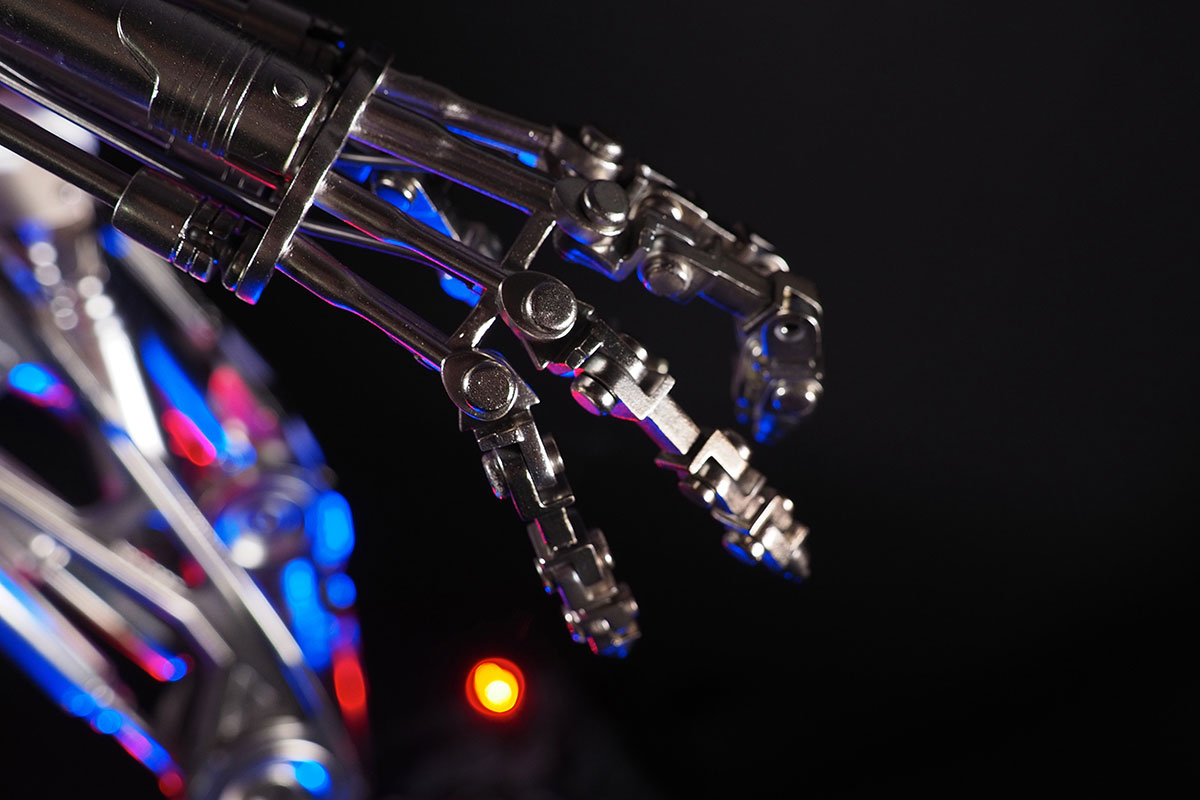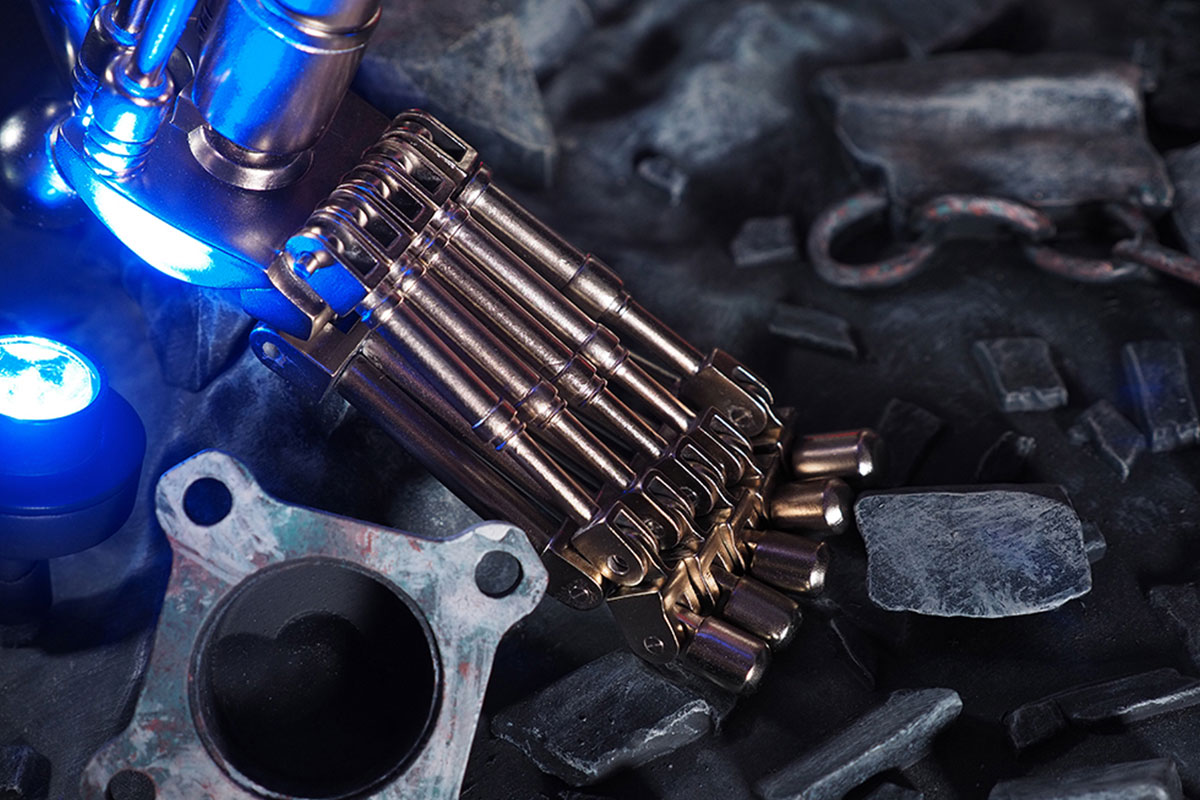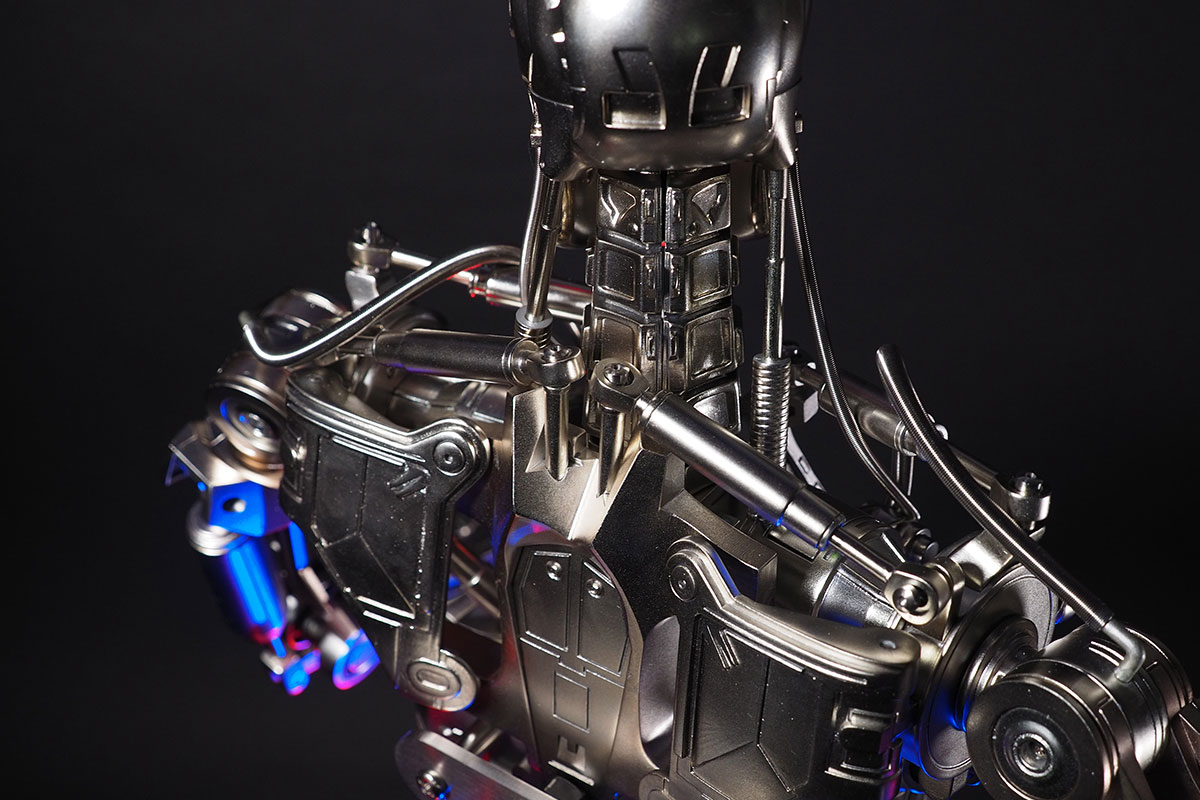 The T-800 Terminator Endoskeleton, born from a director's nightmare and brought to life by a group of special effects geniuses, is now available for you to build at 1:2 scale. Every finger, tooth and ball joint has been replicated in the most exquisite detail. Measuring over 3 ft tall, the T-800 model is equipped with working electronics and articulated joints to create a high-spec, premium collector's model. The eyes are lit by red LED diodes and move from left to right, reenacting Schwarzenegger's terrifying glare. At the touch of a remote-controlled button, the jaw moves, and in addition to playing the theme tune, the red and  blue lights on the display stand will stimulate all the senses, evoking a sense of menace so artistically created by James Cameron's legendary movie. 

"This model is very special. It's like nothing else that has been done before. The idea is great, and the quality is superb. This model represents everything that Agora stands for – great models, of the best possible quality, delivered to customers by a team who knows every customer on a personal level. We don't just offer great models. We endeavor to facilitate the pleasure and enjoyment every customer invests in their modeling hobby". said Liam White, founder of Agora Models.
Pricing
Customers who subscribe to The Terminator model do so over 12 months, spreading the cost of their subscription. Each month, we send out one Pack containing highly-detailed, scaled reproduction parts of the original model. Full and easy-to-follow instructions are supplied with each Pack and are also available to download. Over the course of 12 months, the 12 Packs result in a completely finished build of the T-800, in all its menacing glory. 

The first Pack is offered at the introductory price $64.99. Packs are charged on a monthly basis thereafter. Every customer is automatically invited to become a member of the Agora Advantage Club where you'll meet General Lou, our in-house expert, all the Agora team, as well as new modelling friends within our community. We look forward to welcoming you! Find out More here.
The eyes are illuminated by red LED diodes and move side-to-side. The jaw moves by infra-red remote control. Teeth are created individually by precision engineering to replicate James Cameron's original T-800 in exquisite detail.

"When I set up Agora Models, I wanted to bring models to our modeling community, some of whom I have known for many years, that they have been asking for, but for various reasons,have been unable to get in their home country.

The T-800 Endoskeleton was top of my list, and I am so thrilled that this year we have achieved such a significant personal goal".

-

Liam White, founder of Agora Models.