Hello, car modeling enthusiasts!
We have closed the Scale Auto website, but are working to incorporate more scale-car modeling content into FineScale Modeler.com. If you are a Scale Auto magazine subscriber, you can now access subscriber-only content on FineScale.com, where you will find car, truck and motorcycle kit reviews, along with how-to guides and building advice.

We also invite you to sign up for the FineScale Modeler Forum, where you can discuss your models and share your experiences.

Thank you for supporting Scale Auto over the years, and we hope to continue to see you at FineScale Modeler.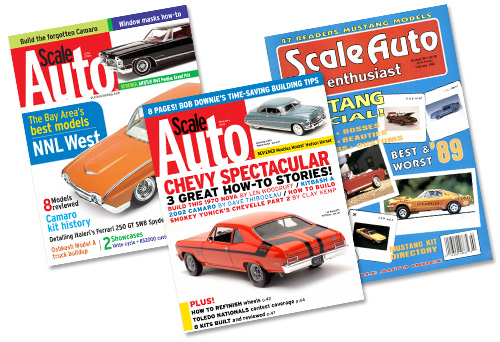 Scale auto back issues
You can also still purchase back issues of Scale Auto magazine in our Hobby Store. Click here to find your favorites.